Aug 18 2013


Walt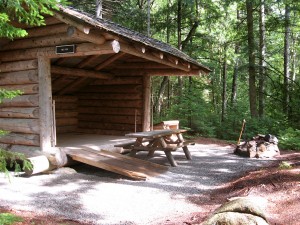 As I go around talking about the deep woods and all it has to offer, I often think about those who can't reach it. One has to be ambulatory and in relatively good shape to hike several miles into a wilderness area. But there are ways that even people who use a wheelchair can access the wild.
Everything at John Dillon Park is handicap accessible – the shelters, trails, picnic areas, fishing access and kayak dock. Located on land owned by International Paper, halfway between Tupper Lake and Long Lake in the Adirondacks, this is one of the nicest parks I've ever seen. And the folks at Paul Smith College do a great job managing it.
I stayed overnight here while promoting my book last week. I was amazed by the place. At the end of a two-mile dirt road, John Dillon Park rests on the shores of Grampus Lake. Here anyone can experience the wonder and beauty of the northern forest. With free firewood, storage bins for food and trash, composting toilets, and potable water, it is primitive camping at its best.
At first I was hesitant to stay here, not wanting to take a shelter away from someone who could put it to better use. But this small, private park, only seven years old, is underutilized. So check out the John Dillon Park website and spread the word.
One response so far
One Response to "The Wild for Everyone"
Puget Keith

on 22 Aug 2013 at 2:15 am

1

I ordered the book on Amazon tonight. I am looking forward to reading it once the deep dark rainy weather returns to Seattle (believe it or not but we have had almost zero rain since May). We Seattlites need to be outside before the yellow disc in the sky goes into hibernation.