Sep 18 2023


Walt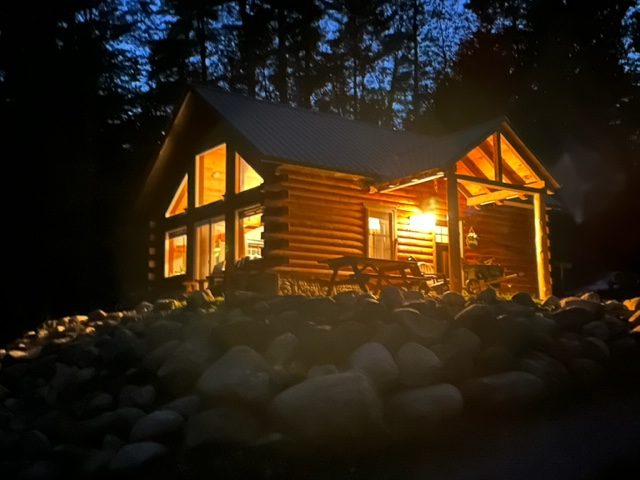 Judy misses camping on a mountain stream now that her backpacking days are behind her. So last week we did the next best thing. We secured a cabin only steps away from the Otter Creek, a few miles outside the western boundary of the Adirondack Park. It turned out to be quite the place: a nearly new cabin with all the amenities. Quite comfortable. A lot better than camping, that's for sure.
Judy left the cabin only to walk down to the creek and groove on it. A pair of Adirondack chairs just outside the cabin was the best place to be, with a full view of the stream. She spent considerable time there. I, on the other hand, explored the area – restless soul that I am. On the second full day of our stay, I walked the nearby Independence River with a fly rod in hand. For several hours I saw no one or any kind of development. Caught and released a couple trout in the process.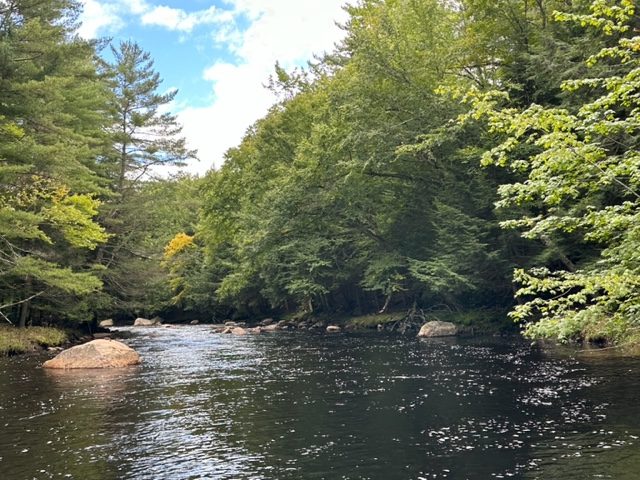 The fishing was pretty good for this time of year, but I opted for a one-day license since I was more in the mood to hike. I scouted a couple trailheads in the Independence River Wild Forest. Oddly enough, I ended up hiking at Whetstone Gulf State Park instead. I figured that way Judy wouldn't worry about me. "State park" sounds safe, doesn't it?
Whetstone Gulf turned out to be a bona fide canyon. A big sign at the trailhead says you must be 18 or be with someone who is in order to hike it. I hiked the North Rim Trail out, and the South Rim Trail back, completely circumnavigating the gulf. Five and a half miles altogether. Most of the time I was no more than a couple feet from the edge of the precipice. Some fantastic views along the way. A lot more than expected.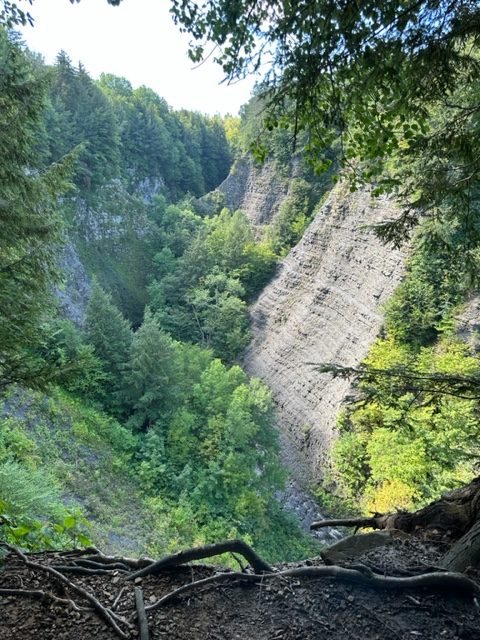 Our last evening at the cabin, we enjoyed a campfire in the fire pit down by the creek. With temps cooling off fast, thanks to a wide-open sky overhead, we sat close to the fire. Once again in comfy Adirondack chairs. The amber stream rushed past as the campfire crackled. It was a good finish to a very pleasant getaway. We're already talking about doing it again next year.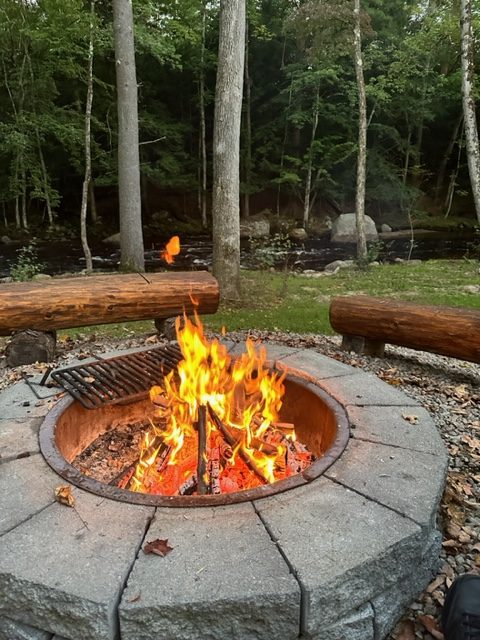 Comments Off on Otter Creek Retreat