Nov 26 2021


Walt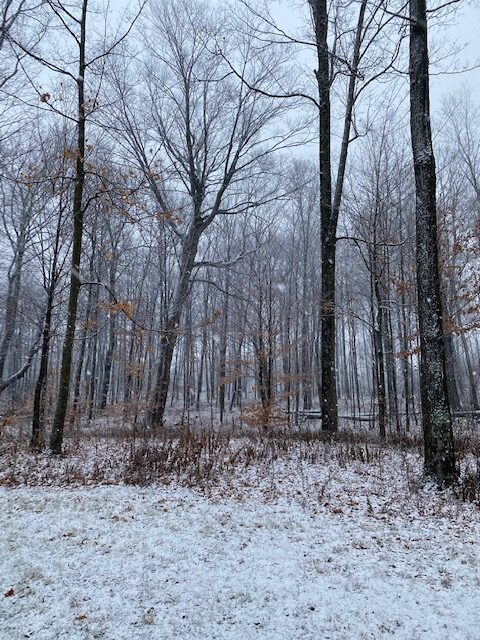 Snow is falling right now. Not the first time this year. But it's accumulating this time and will continue to accumulate through the night. I'll probably be shoveling it tomorrow morning. So it's safe to say that winter has begun. The way I see things, winter began this afternoon.
The time changed a couple weeks ago so today the sun sets a quarter past 4 here in northern Vermont. For a light-sensitive guy like me, that's harder to take than the steadily dropping temperatures this time of year. But I've braced myself for it. The main thing is to stay busy. That's what I've learned through the years. It's not a good idea to be idle when the long darkness sets in.
It seems almost sacrilegious to live in Vermont and not be a big fan of snow, but I live here for the joys of the other three seasons. In winter, while the skiers are hitting the slopes, I stay indoors for the most part. I do a lot of reading and writing this time of year and get outdoors as needed to keep from going stir crazy. This arrangement works well for me for the most part. But the month between now and the Winter Solstice is tough, I must admit.
Every day is a good day, and all weather is fine by me so long as it's not life-threatening. I like the variety. I wouldn't be happy living a thousand miles south of here. This time of year, I remind myself of this on a regular basis. But I'm always a little melancholy when winter begins. I'm sure I'm not alone in this regard.
Comments Off on Winter Begins