Nov 07 2022


Walt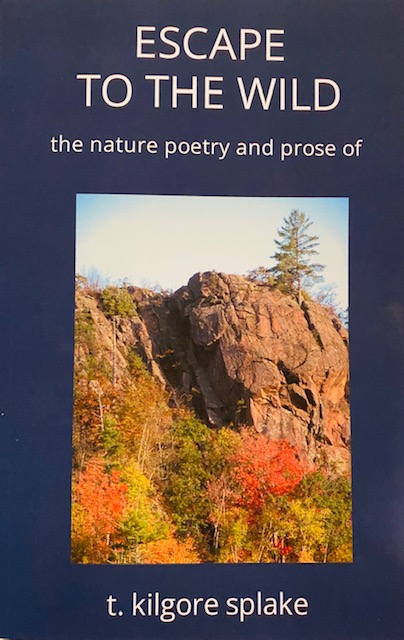 I am pleased to announce the release of a third Wood Thrush Books title this year. This one's called Escape to the Wild: the nature poetry and prose of t. kilgore splake. During the summer I culled nature-related pieces from over a hundred of splake's books and chapbooks, added an introduction, then put this book into production. The first shipment arrived on my doorstep a few days ago, so now it's in print.
I visited splake during my big road trip earlier this year, driving all the way to Michigan's Upper Peninsula to see the man in his natural habitat. I had been thinking about compiling his nature-related work before that, but the trip pushed me over the edge.
For those of you unfamiliar with his work, t. kilgore splake is a boho-beat poet well-known and widely published in the small press world. I've been following his work for over two decades. His nature-related verse, while only a fraction of what he has written, really resonates with me. I think some of his short narratives about excursions into the wild are engaging, as well. Hence the compilation of this book.
splake's take on the wild is quite different from most. That's what I find so interesting about him – that and the fact that extended camping trips in the UP when he was younger completely changed his life. I strongly urge those of you who want to see the power of nature at work upon an individual's psyche to check out this book. You can get a copy by going to the Wood Thrush Books website. It is also available at Amazon.com.
Comments Off on Nature Writing by t. kilgore splake