Dec 19 2018


Walt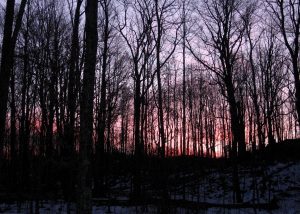 It's that time of year again. Half of our hours awake take place in the darkness or twilight, and there's all this talk about being merry. I just roll with it. A friend of mine told me that he thrives on the darkness, so we toasted to that the other day. But I must admit, I don't quite relate.
I've already done a couple hours work in my study by the time the sun comes up. Over breakfast, the eastern sky reddens towards dawn. I visit my favorite weather website to verify what I already know: sunrise just shy of 7:30 and sunset around 4:15. The Winter Solstice is still two days away but we're pretty much there. Already we've seen the earliest sunset, thanks to Earth's elliptical orbit and other astronomical technicalities. Soon the days will start getting longer again. The latest sunrise takes place shortly after that.
Being neither pagan nor Judeo-Christian, the holidays always feel a little strange to me. That said, I've put up a fir tree in my living room and hung some lights outside. The darkest day of the year is about to pass, and that's something worth celebrating.
Now comes what another friend of mine calls The Long White. We're already well into it, but there's a lot more winter ahead. The deep cold comes in January, and we get plenty of snow after that. A good time of year for doing literary work, that's the upside. All the same, I go for a long walk every other day. It's important to get outdoors no matter what.
Comments Off on Winter Sunrise