Jan 10 2016


Walt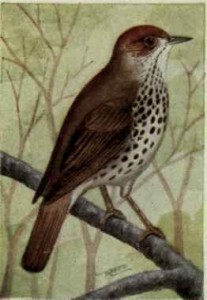 The renovated Wood Thrush Books website, featuring used books on a variety of nature-related subjects, is now up and running!
Many of you have been hearing about this undertaking for months. With Judy's help, I've finally turned a quasi-professional site into a bona fide online bookstore.
To be honest, Judy did all the heavy lifting. She reconfigured the site so that browsing it is easy and making a purchase is even easier. All I did was upload a bunch of cover photos and book blurbs, which has been more time consuming than difficult.
There are over 150 books at the site now, between used books and those published by WTB, and more on the way. Shipping is included, making these books quite affordable. The inventory system lets you know when a book is out-of-stock, and a third party securely handles credit cards. We can even do returns.
I am quite pleased to provide a place where readers can browse good books about the natural world, from classic and contemporary nature writing, to ecology, natural history, wilderness travel, wildlife, and even astronomy. So check it out: WoodThrushBooks.com
No responses yet