Oct 15 2019


Walt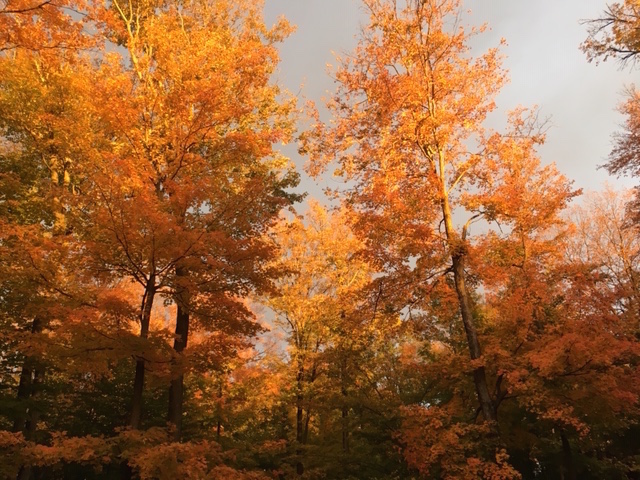 The setting sun illuminates the treetops and suddenly the sugar maples in my backyard are a fiery orange. If I were looking at a picture of these woods, I'd assume it had been photo-shopped. But I'm seeing this with my own eyes.
It's a hallucination of color – the kind of thing that folks in the big cities to the south drive hundreds of miles to see. I just happened to step outside at just the right moment in the day, in the middle of the foliage season here in northern Vermont. We're getting towards the end of the season, actually. The trees here in the Champlain Valley are the last to turn, a week or so after the foliage peaks in the higher elevations. That's one of the things about fall color that makes it so elusive. It happens at different times in different places. Chasing it can drive a person crazy.
But here I am, standing in my backyard, still coughing after a week in bed with the flu, thinking that I'd missed my chance to get out and really enjoy the color. Here I am surrounded by peak foliage that's completely illuminated. It's a lucky break to be sure. And one that brightens my outlook while I am sandwiched between sickness and grief after the recent loss of both of my parents.
I have stepped into the light. Once again I am reminded how beautiful the natural world is, how absolutely phenomenal its most commonplace occurrences can be. It is good to be alive.
No responses yet