Aug 16 2020


Walt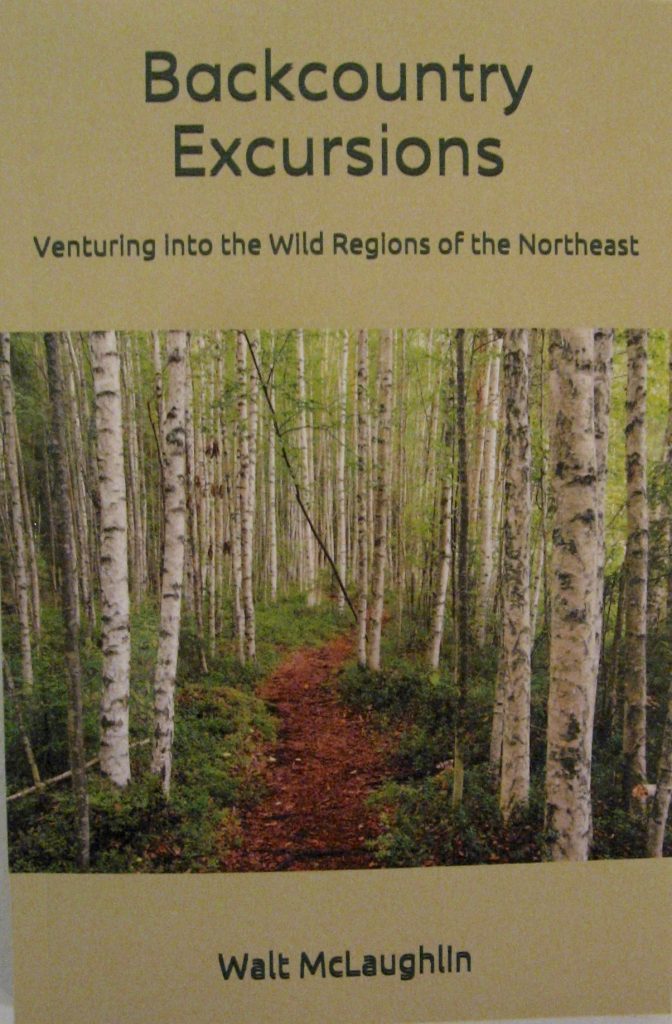 In 1990, I published a slender, olive green paperback called Tracks across the Forest Floor. It was my first attempt to write a nonfiction narrative about one of my ventures into the woods. Tracks went out of print a long time ago, but I included it in a set of six hiking narratives called Backcountry Excursions, released in 2005. That book has been nearly out of print for several years now. Well, in celebration of the 30th anniversary of Tracks, I have reprinted Backcountry with a new cover and preface. And a few fixed typos to boot.
Three of the narratives in this collection appear in other collections of mine, namely Loon Wisdom and The Great Wild Silence. Tracks and the remaining two can be found nowhere else. Just as important as Tracks, I think, is the 25-page narrative about a trip into northern Maine that I took in '96 with my buddy Charlie, following Thoreau to Mt. Katahdin by water and land. We used a two-man sea kayak instead of a bateau and ended up hiking a different path up the mountain, but it was great fun all the same. And it gave me a reason to recount one of Thoreau's excursions into the Maine Woods.
The real reason for reprinting this book is simply to keep it in print. Backcountry Excursions is now available at Amazon.com as well as the Wood Thrush Books website. Most of my readers are already familiar with this book, but now it's out there for everyone to see how I got started, and what kind of critter I really am.
No responses yet