Dec 28 2016


Walt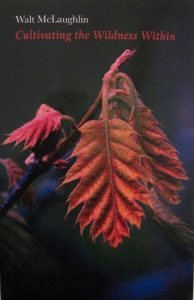 Cultivating the Wildness Within, a collection of 18 interlocking, deeply personal essays, is now in print!
It begins with the disorientation that I felt coming out of the Alaskan bush in '92 then covers the next two decades as I worked through the disparities between what the wild teaches and how we live our lives in this highly complex world of ours. Wildness stirs within us all so I recount how others deal with this disparity as well – family, friends, and humankind in general. Yes, I wax philosophical at times, but these essays are as much from the heart as they are from the head.
Scott King at Red Dragonfly Press accepted CWW for publication last spring. We had planned on releasing it in the fall but a glitch at Amazon held things up. That's why it's coming out at such an awkward time. All the same, I think this is one of my better books. Check it out.
The book is available at Amazon, of course, but Scott and I believe that small is beautiful so we ask that you consider getting it from Small Press Distribution instead. CWW is also for sale at the Red Dragonfly Press website. It'll be a while before it's available anywhere else.
After reading this book, let me know what you think. I can always be reached by email: walt@woodthrushbooks.com.
Comments Off on The Wild Book Is Now Available