Jun 27 2020


Walt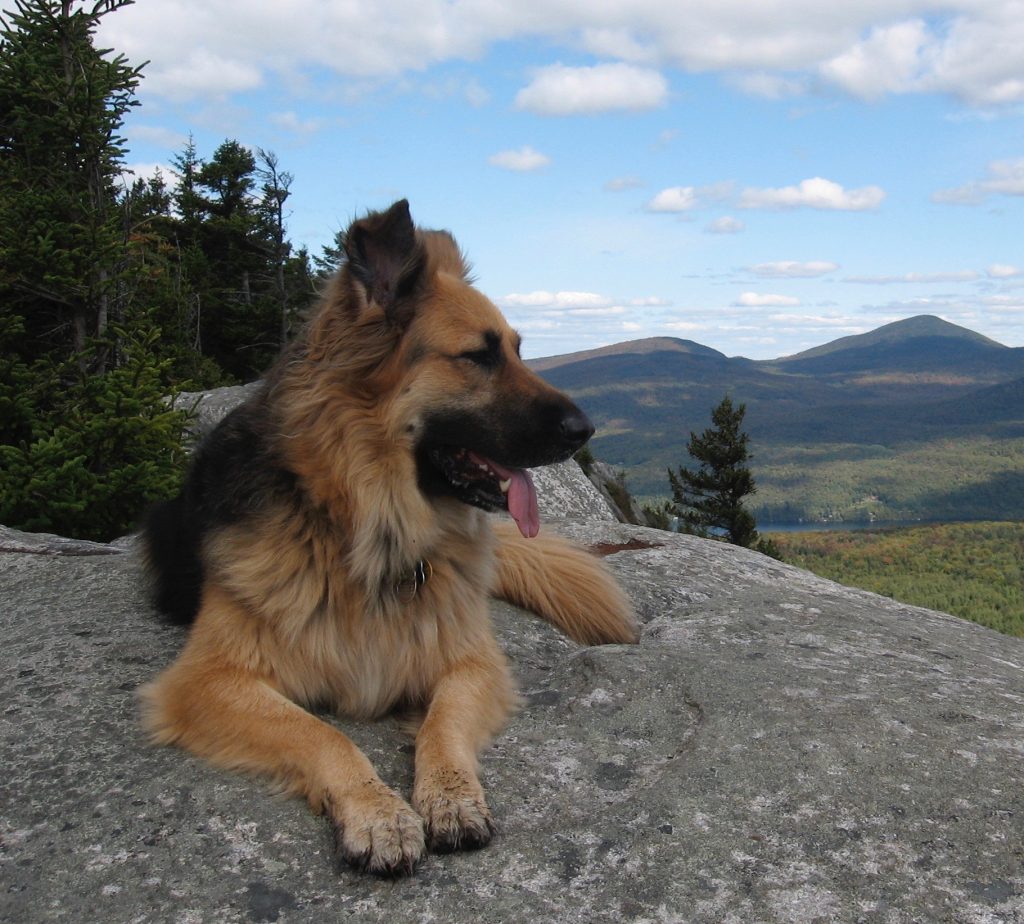 Yesterday afternoon Judy and I bushwhacked along a mountain stream to a favorite old campsite of ours. We were on a mission. In my daypack was a can holding Matika's ashes. Matika was a wonderful, long-haired German shepherd dog who played an integral part in our lives for twelve years. A year and three months after her death, we decided that it was finally time to put her to rest.
Before leaving home, we buried a handful of her ashes in our Buddha garden just to keep part of her close, and to ward off the squirrels invading the back yard. I swear there are times when I can hear Matika barking from her ashes whenever the squirrels are scurrying about. She never had any patience for those pesky rodents.
Upon reaching our old campsite, we each took some of her ashes and released them into the brook. The ashes clouded the water for a few moments, looking rather ghostlike as they floated downstream. Then the water cleared. We both shed a few tears in the process.
After that we buried the remainder of Matika's ashes at the base of a maple tree, next to where the ashes of our other German shepherd dog, Jesse, are buried. Two stones now mark their graves. In the future I'll stop by occasionally to visit our deceased canine companions. As for Judy, well, she had a hard time reaching the old campsite so there's no telling if/when she'll be back. All the same, this is where she and I both want some of our ashes buried when we die. Then the whole pack will be back together again.
Comments Off on Matika Put to Rest