Feb 17 2021


Walt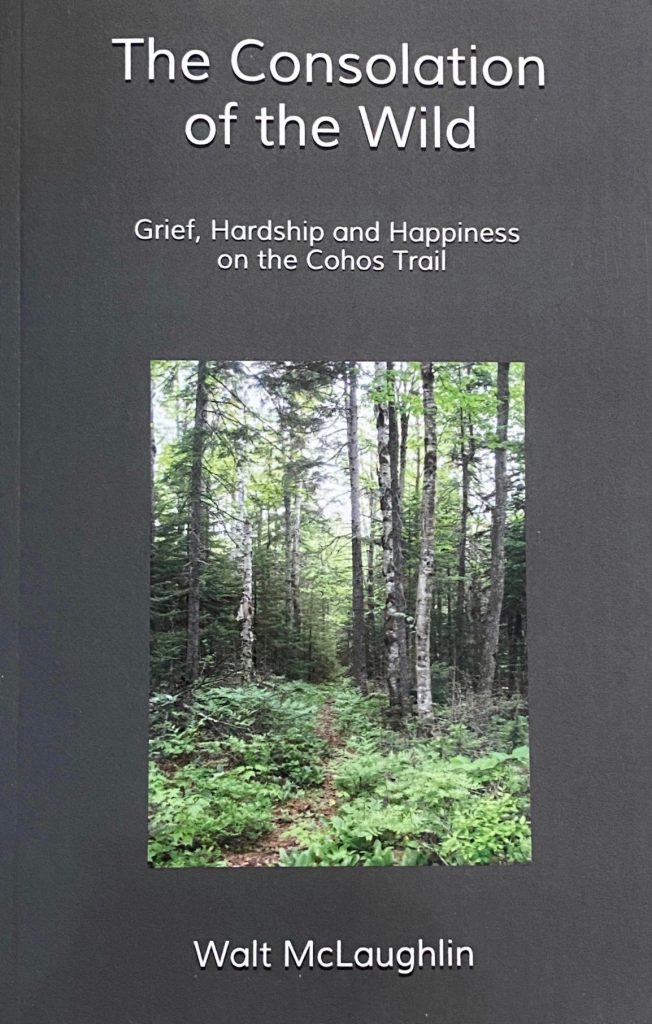 For years I had wanted to venture north of the White Mountains, into what is sometimes called The Great North Woods. This finger of New Hampshire jutting into Quebec doesn't look like much on a map, but it's country as wild as northern Maine. So imagine my delight when I learned that a relatively new hiking route is being blazed there. It's called the Cohos Trail.
A patchwork of old woods roads, ATM and snowmobile trails, and local trails all tied together by brand new links, the Cohos Trail is something else. Starting in the Whites, it soon ventures into a remote, sprawling forest where people are few and moose thrive. This trail system is so new that sections of it are still road walks. But in June of 2019, I hiked the wild heart of it. Then I wrote this book.
The Consolation of Wildness is more than just another backpacking narrative. A few months before doing this hike, my canine companion Matika died. Then my mother died. On top of that, my 63-year-old body gave me some unexpected trouble during the excursion. So this narrative is infused with meditations on mortality, death and dying. The confusing mix of emotions that I experienced, ranging from wild ecstasy to undiluted grief, was a real roller coaster ride. Consequently, this tale is different from anything I've written before.
This book is now for sale at the Wood Thrush Books website. You can also find it at Amazon.com, of course. If you read it, let me know what you think.