May 08 2013


Walt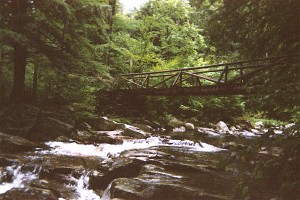 As most of you know by now, my book about hiking the Northville/Placid Trail will be released at the end of this month. In the meantime, check out the guest blog about the NPT that I have written for SectonHiker.com. It was posted earlier today.
Along with an overview of my two-week trek, there are a few photos of the Adirondacks in that guest blog. They give you some idea what the trail is like.
New York's Adirondack Park is best known for its High Peaks, but the region has so much more to offer. The NPT is a grand tour of the sprawling forests and pristine waters that have attracted outdoor enthusiasts to the Adirondacks for well over a hundred and fifty years. I was fortunate enough to hike NPT in 2006, and have enjoyed many excursions into those deep woods over the years. It is truly magnificent country.
No responses yet