May 12 2015


Walt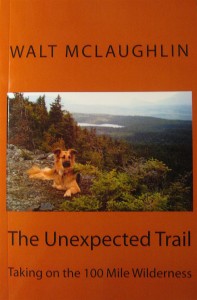 Just a quick note to let all of you know that I'll be signing my new book, The Unexpected Trail, at the Eloquent Page in Saint Albans, Vermont this coming Sunday. That's May 17th, between 1 and 3 in the afternoon. I'll be reading a few excerpts from it as well. Even if you already have a copy, come on down and listen to a few stories that aren't in the book.
Unfortunately, my canine companion Matika will not be there. She's gotten a little grumpy in her old age.
Truth is, I'd rather be hiking than promoting my books about hiking. But it's always a pleasure to read to attentive ears. So come on down!
No responses yet