Dec 07 2015


Walt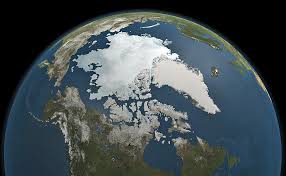 I stepped outdoors a few minutes ago to clear my head after working all morning. I marveled at the unseasonable weather. Temps are well above freezing today, and there's no snow in my back yard. Here in northern New England, this kind of warmth in December is rare indeed.
Weather fluctuates, of course, so what changes from one year to the next is no big deal. But when long term patterns develop, it's time to pay attention.
Scientists tell us that 40% of the ice covering the Arctic Sea has melted away since the 1970s. Northern nations are scrambling to lay claim to oil deposits there, which are fast becoming accessible. What's that tell you?
Skeptics insist that we don't know enough about climate science to say for certain that the planet is warming up due to human activity. That may be true. But certainty in science takes an awful long time to establish.
Prophets of doom say we'd better do something before it's too late. Two degrees Celsius is the magic number. Once the overall temperature of the planet rises that much, all hell will break loose. We are now halfway there.
Some people see the ongoing climate change as the end of nature as we know it. The key phrase here is "as we know it." Nature will persist long after humankind is gone, even if we take millions of other species with us into extinction. The age and scale of the cosmos assures us of that.
So the real question is this: What happens to us in the interim, as the climate changes? More importantly, should I as an individual give a damn about anyone else living or not yet born?
Representatives from most of the nations in the world are currently meeting in Paris to draft a universal and binding agreement on climate change. Is that even possible?
What can we do? More to the point: What are we willing to do? Is it fair for rich nations to dictate policy to populous industrializing nations just now starting to obtain the kind of material well being that Westerners have enjoyed for well over a century?
These matters are too much for a woods wanderer like myself to wrap my brain around. I know my own nature, but that doesn't necessarily mean I know human nature. And all rhetoric aside, that's what our talk of addressing climate change is really about. What we can do will be determined by what we are.
No responses yet