Jul 19 2019


Walt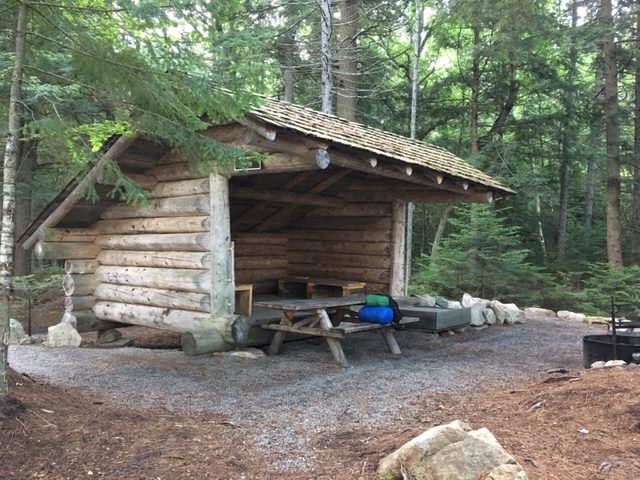 Six years ago I discovered John Dillon Park tucked away in the Adirondacks, just north of Long Lake. Earlier this week I spent a night there again, while out promoting my most recent book, The Great Wild Silence. The place was even nicer than I remembered it being.
John Dillon Park is an unusual phenomenon, owned by International Paper, run by the students at Paul Smith's College, and open to the public. The entrance to it off Route 30 is easy to miss, and the two-mile unimproved dirt road back to the Welcome Center is a little rough. But all nine shelters are well kept and easily accessible. Only one site can be driven to, but the five- or ten-minute walk to the others along a gravel path is nearly effortless.
"Making the natural landscape of the Adirondacks accessible to everyone," is the principle behind the place, and both the paths and shelters are handicap accessible. Compost toilets, bear-proof food storage boxes, and bins full of firewood next to a metal fire ring – this is camping at its most civilized, I'd say. Roughing it, yes, but not by much.
I stayed in a shelter overlooking Grampus Lake, listening to a loon calling out at midnight and awakening to a chorus of songbirds in the morning. Only one other shelter was occupied and the air was perfectly still so I enjoyed the deep forest silence while I slept that night. Appropriate accommodations when one considers what I was doing on that trip.
I'd recommend the place to anyone young or old who wants a taste of the wild but doesn't have the wherewithal to go backpacking. There are carts available in the parking lot for hauling in your stuff. Camping out doesn't get much easier than that, short of car camping. And it's free. All you have to do is reserve a shelter in advance.
No responses yet