Jan 07 2020


Walt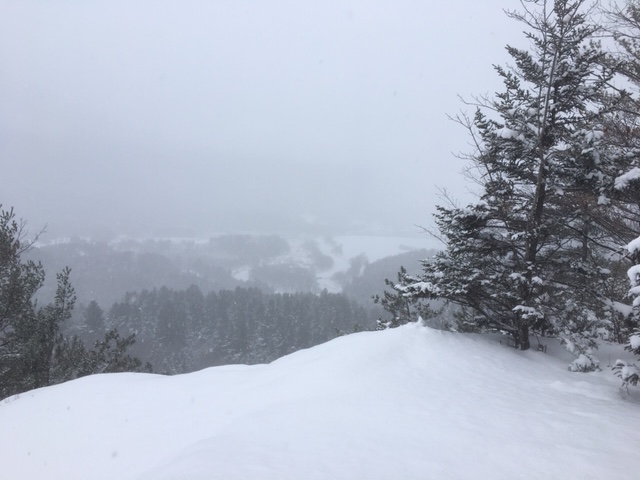 I strap on crampons at the trailhead then set forth on the Long Trail, north to Prospect Rock. In my office there's a plaque that says: "The mountains are calling and I must go." I felt that urge while working this morning, so here I am this afternoon.
A light snow is falling, obscuring the tracks of hikers passing this way on previous days. It also clings to tree trunks and weighs down the boughs of surrounding conifers. Beautiful to behold.
Layered in synthetics and wools, I sweat during the ascent despite the winter chill. White blazes show the way. I have a headlamp, a compass, and a few other essential items in my pockets just in case I get turned around. It isn't smart for a sixty-something like me to be hiking alone in January, but sometimes a woods walk is a much-needed meditation. I leave behind the world's troubles, left only with a creeping sense of my own mortality.
My thighs burn as the trail steepens. An easy hike in the summer, the six inches of snow underfoot make this climb a little harder. No matter. The forest silence makes it all worthwhile.
Near the top, a couple signs tell hikers to stay away March 15 to August 1st because peregrine falcons nest in the cliffs here. I wonder why there isn't another sign at the trailhead. I trudge past the signs, reaching the summit lookout just as a squall partially obscures the view.
I linger at the lookout long enough to catch my breath, then head back down the trail. Good thing I'm wearing crampons. The icy crust beneath the newly fallen snow makes the descent a bit dicey. But the wintry woods aren't nearly as dangerous as the slick road back home. And nothing is as dangerous as ignoring the soul-crushing effects of modern living – electronics, consumerism, bureaucracy, and all that. Glad I ventured out.
No responses yet