Mar 03 2020


Walt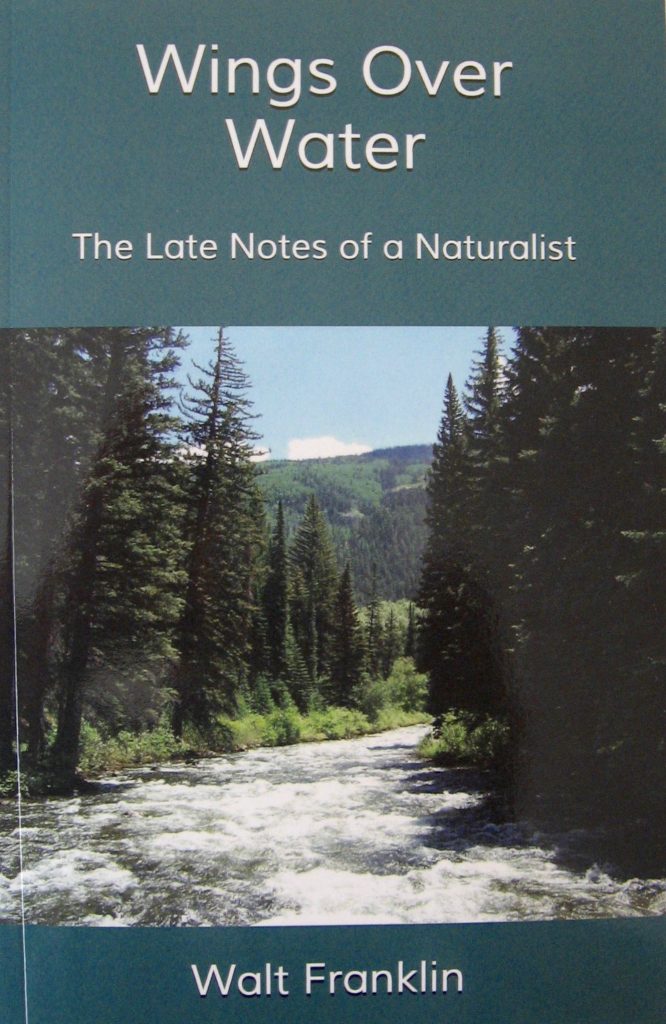 When I published Franklin's Streamwalker's Journey, I told him that it would be the last book of his to appear under my Wood Thrush Books imprint. Time to give other writers some attention. Then he sent me Wings Over Water once he had completed it and, well, I just couldn't resist. That was last summer. Seven months later, I am pleased to announce its publication.
Wings Over Water is similar to Franklin's previous collections of personal essays, delving deeply into the sport of fly fishing and the riverine ecosystem. But the focus of this book differs significantly from his other work. This time around, Franklin draws attention to the flora and fauna around him. His passion for fly fishing is matched by a lifelong interest in birds, and nature in general. There are times when his observations of the natural world make his angling endeavors seem like just an excuse to be outdoors. Then he regales us with a bit of fishing lore, or his own streamside adventure, and the familiar Franklin is back. It's a nice balance. This is unquestionably some of his best writing.
You can get a copy of this book at Amazon.com, or order one directly from me at the WTB website: WoodThrushBooks.com. Those of you already acquainted with Franklin's work won't be disappointed. As for newcomers, this is a great place to start. Or you can learn more about the man before getting into this book by visiting rivertoprambles.wordpress.com. He blogs there on a regular basis.
No responses yet