Apr 06 2021


Walt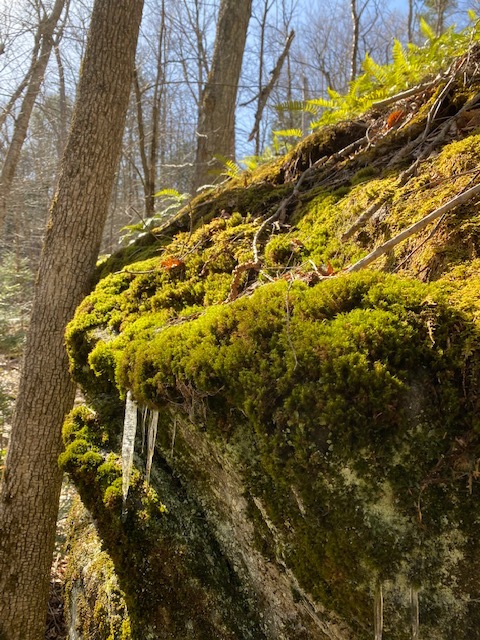 Deep in the woods, I return to a familiar a place along a mountain brook that I've visited many times before. This has become an annual ritual for me. Early in the spring, I come here to celebrate the unfolding of yet another growing season, well before the first lilies arise.
There's a boulder twice as tall as I am and much wider, not far from the stream. Half of it is covered with moss coming back to life after a long, cold season. The sun illuminates the moss, along with evergreen ferns sprawled across the top. Icicles still dangle from the rock. Beyond it, patches of snow still lurk in the forest shadows.
This is the very beginning of it – a mere hint of what's to come. Nearby rivulets full of snowmelt rush towards the brook, which is now a silted green torrent. The leafless trees creak in a faint breeze. The sun beats down upon the forest floor, turning the frozen earth into mud. Soon this forest will be teeming with fresh verdure.
I put my hand to the moss while giving thanks for simply being alive, for still being able to reach this place. Days away from turning 65, I no longer take anything for granted. I squint into the sun, feeling its heat. And the spirit of the wild washes over me while I do so.
Whether God exists or not I leave to others to contemplate. When I am alone in a wild forest, such matters seem moot. In springtime I know that Nature is unfolding in all its glory, and I am a part of it. That is enough.
Comments Off on Springtime Illumination