Mar 26 2022


Walt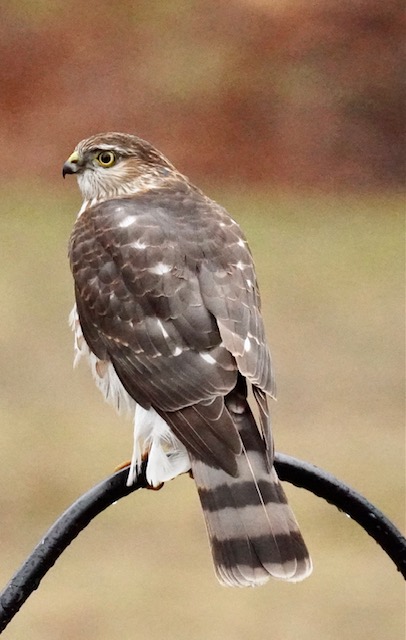 Despite the fact that most of the lakes and ponds here in northern Vermont are still full of ice, Judy and I have done a lot of birding lately. We took a trip down to Dead Creek in Addison County ten days ago and have gone out locally three times during the past week. Judy has bird fever, and I'm reveling in early spring.
At Dead Creek we celebrated the return of the Canada geese. They were there by the hundreds, filling up narrow leads of open water. Before heading home, we stopped by South Slang Creek to see if we could catch the bald eagle nesting there. We did. Judy took some good pictures of it, but what we really wanted was to catch the migrating birds. We got into more of them earlier this week. We found common and hooded mergansers floating in slender patches of open water along the shores of Lake Champlain. We also spotted on land robins, grackles and red-winged blackbirds that have arrived recently, along with the cardinals that have wintered over. The cardinals are calling out loudly from the treetops now. Ah, yes… it's that time of year.
All this is great, but biggest surprise so far this year happened right in our back yard. A sharp-shinned hawk swooped down on the many goldfinches at our feeders, scattering them everywhere. We're pretty sure we've seen this same bird before. It showed up here last fall, and I spotted it in the neighborhood once before that. Judy got some excellent shots of it right through the sliding glass door leading out to the patio. It wasn't more than twenty feet away! She called up the stairs, so I was able to see the hawk out the window of my study before it bolted. I was writing at the time and usually don't want to be disturbed while I'm doing so. But this was an exception to that rule.
Judy is on a roll. She has taken some great photos of all the birds mentioned. She has taken bird photography to the next level after learning the best settings for her camera. She has a passion for it that is a delight for me to witness. I assist her however I can. Mostly I drive the car, spot the birds with my binoculars, and identify them whenever possible. We're a good team, I think.
All this said, my passion for birding doesn't match Judy's. I'm into wild nature in all its manifestations, and thoroughly enjoy a raw, early spring day even if there are no birds around. I got all excited the other day when I saw a red fox out the kitchen window, chasing a squirrel up a tree. Judy managed to photograph that fox, but I would have been just as happy if she hadn't. Judy's an artist with her camera, while I simply enjoy the moment. It's all good.
Comments Off on Birding with a Passion